Leading Within, Through, and Out of Uncertainty
Presentation Format:  This workshop engages learners with live actors, with each other, and with the challenges of leading today — whether experienced virtually, in-person, or blended. Six hours split into two parts. Conducted by Deb or Rich for up to 20 persons from your organization. (Option: We can also license and certify you to conduct this workshop.)   
How can leaders in the middle – managers, supervisors, and senior professionals – help coworkers and stakeholders get through times of uncertainty and threat?
Part One (3 hours): The workshop begins with professional actors portraying coworkers behaving badly under the pressure of today's crises. After learning research-based actions to help other people, participants direct the actors to replay the scenarios using these leadership behaviors. Debrief of the replays analyzes effective application and its impact. This workshop features LearningZenith's Necessary Nine™ leader behaviors for Calming, Acting, and Sustaining in times of uncertainty, threat, and crisis.
Part Two (3 hours): Before leaders can take care of others, they must take care of themselves. The workshop's second part begins with practicing techniques for personal resilience and then moves into participants rehearsing the Necessary Nine™ within realistic workplace scenarios. Feedback and personal planning prepare the learners to use the techniques in their own workplace and lives.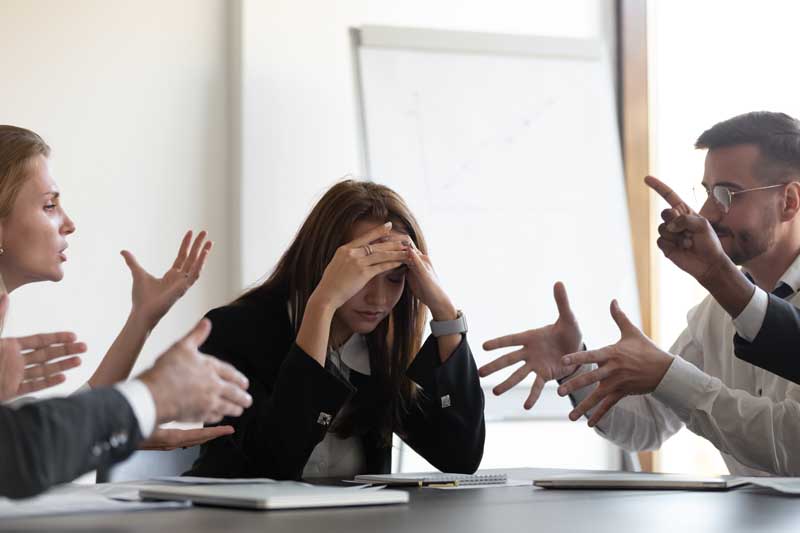 What do participants say?
"The role play with real actors was amazing! Incredibly effective."
"The Necessary Nine is a good practical guideline to exercise. I will certainly practice it in my work and life experiences."
"I am an introvert and don't normally like to do any role play, but it was useful to practice and think about how you may want to approach someone who is stressed or in some kind of crisis."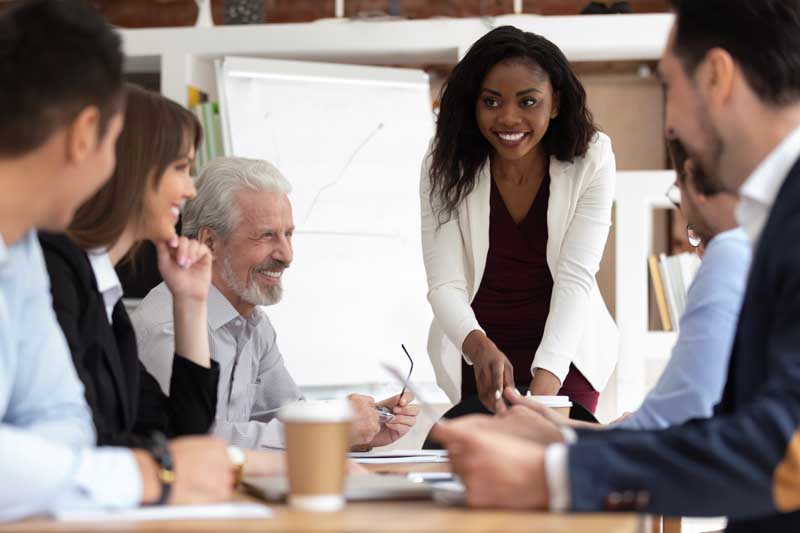 Outcomes
This memorably interactive workshop develops the leadership skills of:
Anticipating and identifying troubling behaviors from others
Identifying and managing one's own troubling behaviors
Helping others to calm themselves and move to positive action
Sustaining positive action from oneself and others
We can map outcomes to your organization's development goals and competency models.
Up to 20 participants from your organization
Six hours live presentation. In-person option: one day. Virtual and blended options: two three-hour days
Deb or Rich as lead presenter
Two professional actors
Support materials, including all scenarios
Required for virtual and blended workshops: Production Host skilled in managing events on your organization's remote tele-conferencing system. This can be provided by the client or, for additional cost, provided by LearningZenith.
Options at additional cost:

Surveying your participants about organizational uncertainties and challenges
Creating custom scenarios set in your organization
Follow-up coaching and practice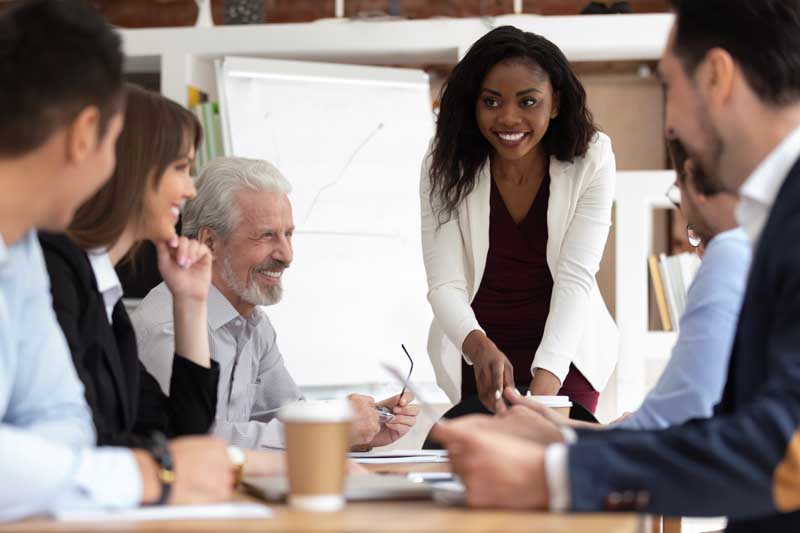 Contact Us to Discuss Offering this Workshop in Your Organization